What if you could attend a lecture on a moving vehicle? How about poetry inside a cake shop? How might the visitor become an active agent? Can discursive events foster a sense of intimacy? Club Extra Extra is a monthly programme to bring the Extra Extra community together and collectively explore the unexpected sides of their city, gaining new insights into public and private spaces around them through themes of sensuality and eroticism. Programme curated and produced by Colin Keays for Extra Extra Magazine (January – May 2022).
CLUB #1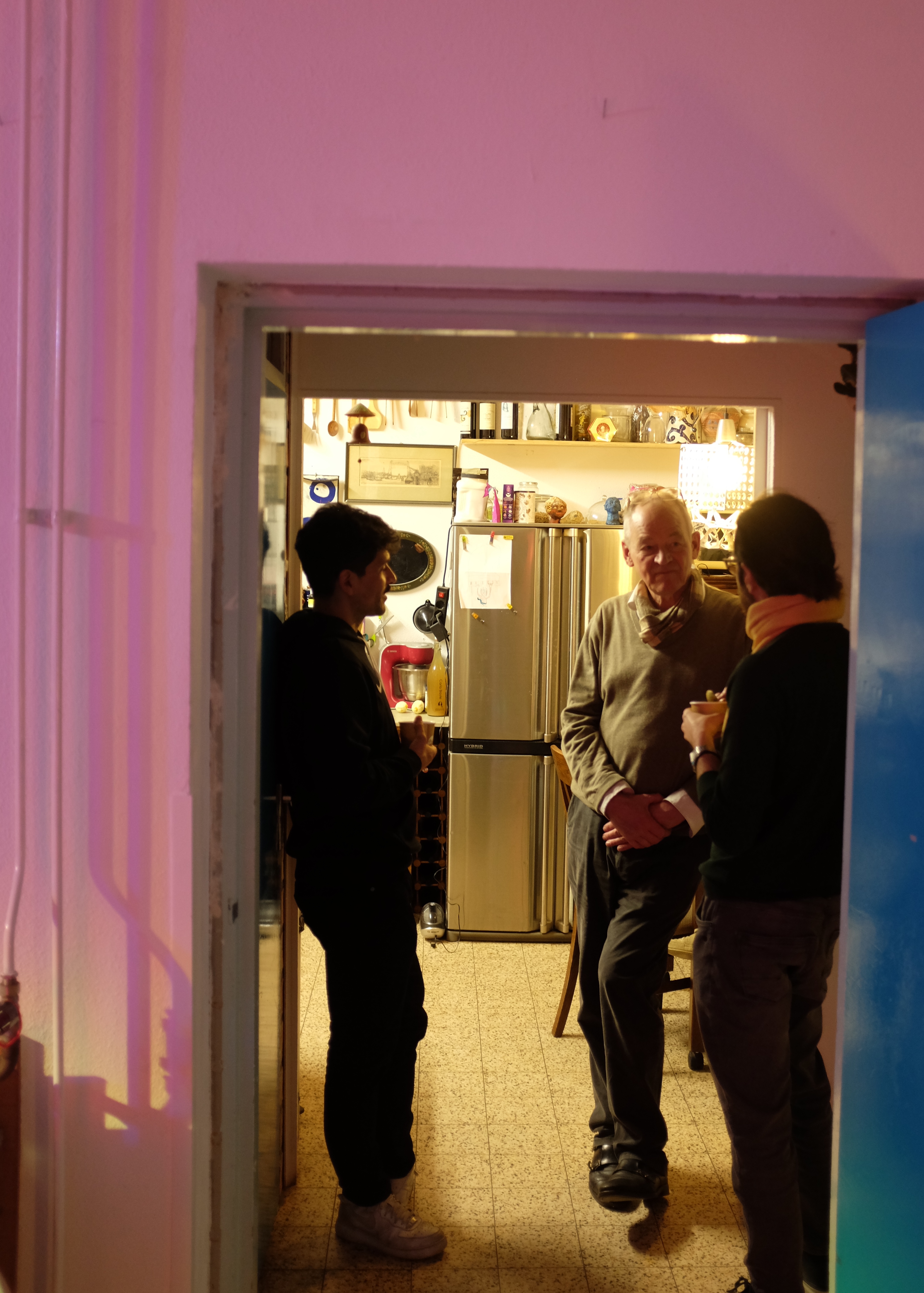 Taking place on Noordereiland with its rich history of sailors, skippers and salacious behaviour, we invite you to the 2022 re-launch of Club Extra Extra! Join us for a cup of glühwein and a shared act of storytelling as we dodge between bridges around the peripheries of Rotterdam. On this frosty February evening under the shadow of passing ships, we will delve into the world of artists and writers who have been captivated by the city at night. Through a self-guided walk with live readings along the waterfront, visitors will be transported to 1970s New York to the world of David Wojnarowicz, who once cruised a shoreline similar to this one on the lookout for fleeting erotic encounters... The words of James Taylor-Foster will then carry us northwards to Stockholm, where he tentatively dipped his toe in a similar pastime on an island in the depths of winter. Finally, while ruminating on a sense of wanderlust dreamt up by Rebecca Solnit as we walk, local writer and Extra Extra sweetheart Elfie Tromp will share snippets on the seedier side of Rotterdam by night. Finishing the journey at the heart of the island in the warmth of Tante Nino, we will congregate for some wholesome Georgian food, wine and hospitality. Gaumarjos!

CLUB #4


Photos by Elodie Vreeburg.


On Thursday 26th May, immerse yourselves in the blinking lights and familiar pinging noises that fill the Dutch Pinball Museum, occupying a historic warehouse on the charming waterfront of Rotterdam's Delftshaven district. Harking back those youthful days of meeting your first crush at the arcade, feel the rush as you hit the flippers of over a hundred machines for yourselves while listening to an unmissable intimate performance from old-school crooner Martin Malibu. In case 'A Romantic Night with Martin Malibu' isn't enough, discover what true passion means through a personal tour from museum founder and pinball wizard Gerard van de Sanden, whose lifelong collection of historic arcade machines became an institution in its own right.